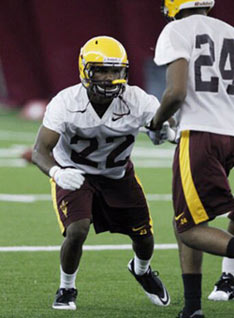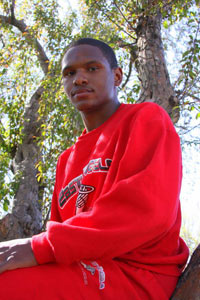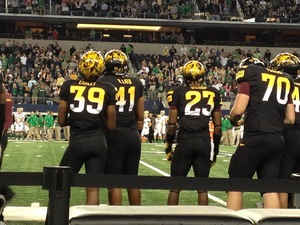 Ezekiel Bishop- Arizona State University, class of 2015
PRESS:  
Arizona football lands Ezekiel Bishop for 2011 class
Denver East's Bishop commits to Arizona
Denver East football senior Bishop's future is bright
GPA: 3.2
Class: 2011
Athletics: football (3 star prospect) and Track
Position: 2009 All Central Metro Conference 1st team linebacker (Free Safety)
A quote from Zeek lives by is, "I can do all things through christ who strengthens me." philippians 4:13
Height: 5ft 9in.
Standing reach:  92.5
Weight: 174 pounds
40 time: 4.51 at Rivals.com National Underclassmen combine and 4.75-laser time/Nike combine
Pro shuttle: 4.51- Rivals.com National Underclassmen combine
Vertical:  30.9 inches- Nike combine
Broad:    8"9"
Bench max:   205
Squat max:   315 
Power clean max
Bench reps:   15 (155 lbs)
Combine Accomplishments: National Underclassmen Combine Regional Ultimate 100 invitee (2009 & 2010), Under Armour Combine 2010 and Nike SPARQ rating 77.52 (top 10 percent in the nation with sparq ratings).
Hobbies:   drawing
College Major:   Biology
Community service:   Assistant coach for A&B Football clinics, volunteer at churches food bank
Colleges interested in attending: Texas Southern, Colorado state, University of South Florida
Offers from:   verbal to Arizona and offers from Kansas State, University of Colorado (CU), Colorado State University, Arizona State, Wyoming and Portland State.
Notes:  ESPN insider & Rivals have Zeek ranked as a 3 star prospect (ranked #65) in the nation.  that score im in the top ten percent in the nation with the sparq ratings.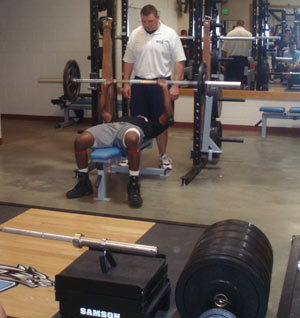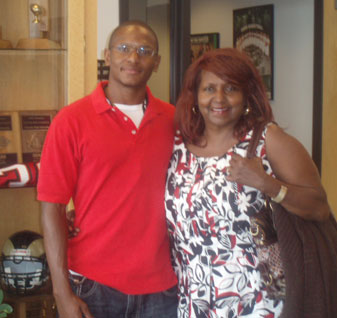 "A&B taught me to not be a big fish in a small pond, but to go out there travel and compete against the best of the best on a national level through combines and clinics." -#22 Ezekiel Bishop, East Football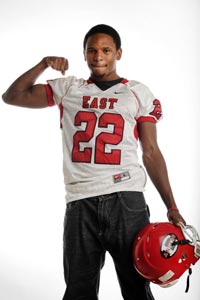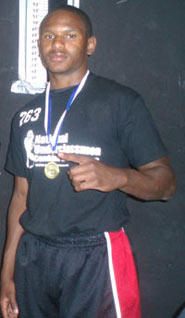 SaveSaveSaveSave
Save