Athletics & Beyond are owners of Club Z! Tutoring Services Denver/Aurora. In addition to tutoring, we have partnered with the Daniels Scholarship Program to expand outreach to potential scholarship recipients, particularly in marginalized communities. 
We are a Comcast Lift Zone (Internet Essentials) partner and have teamed up with T-Mobile for Education to assist families with connectivity support.
Daniels Scholarship Fund & SACHS Foundation 
Each year Athletics & Beyond high school seniors' on-time high school graduation rate has been 100% (primarily Denver Public Schools).  The outcomes of SWAG Students Athletes; nationally known Watkins Awardee and 7 National Honors Society members. Locally; 2 Daniels Scholarship Program scholarship recipients, 1 John Lynch Student-Athlete of the Year recipient, 4 John Lynch Student-Athlete of the month recipients, and one DECCA (http://deca.cccs.edu/) recipient.  
Strong Women and Gentlemen (S.W.A.G.) Academic Academy was developed to boost academic achievement and increase student engagement. Creating well-rounded students and then athletes, have proven to create successful and thoughtful adult citizens. 
Club Z! Tutoring Services Outcomes; At Noel Community Arts School and for the Delta Sigma Theta Sorority, Inc. SAT Prep workshops scores have an average increase of 50 - 360 points after 4 - 6 weeks. One parent wrote; "thank you so much for the efficiency of your techniques! My son's scores increased 150 points in just a few weeks of training with you.- Rebecca Taladay  
Since collaborating North H.S. basketball team GPA has been the highest of all sports in the North H.S. athletics program. Class of 2018 North H.S. student-athlete Brenden Garcia manages a 4.6-grade point average and will be attending the University of Colorado School of Engineering.  
Targeted Academic Intervention & Social Emotional learning is a group-specific program that starts with students grades 4th - 8th in low-performing neighborhoods like Swansea and Montbello. S.W.A.G. is partnered with high school athletic programs in the Denver Metropolitan area providing Targeted Academic Intervention for Overland H.S. football program, KIPP- KNDLA Denver, Noel Community Arts School, Vista Peek (women's volleyball and men's basketball), Warriors athletics programs, Collegian Prep Academy, Dr. Martin L. King Jr. Early College, Aurora Central H.S. Football program, North H.S. basketball team, Manual H.S. baseball team, and for Athletics & Beyond traveling club 7v7 football team.   
Activities include peer mentoring, training in leadership, financial literacy, life skills, and healthy living. Various strategies are used by A&B's integrated programs with the desired outcome of increasing high school graduation rates, higher education attendance, knowledge of life and educational skills, and discipline to ensure successful transitions to higher education.
Academic assistance is provided through our Club Z Tutoring Services Denver/Aurora franchise.  Club Z!'s uniquely effective study skills program called Learning Built to Last™ targets the different learning styles and habits of middle school and high school students. The Learning Built to Last program™ offers two diagnostics to customize the study skills system and tutoring experience for every student.
Our tutors are talented individuals with college degrees. Many are state certified as teachers; most importantly they all have a passion for education. We believe that ALL students can learn, achieve, and experience success! We help our students believe in their own success by building their self-confidence and academic achievements. 
Explores the student's natural method of learning. Club Z! tutors work with students to improve study skills and have some fun in the process. This program will teach how to listen, read, and study better...but that is just the beginning. Learning Built to Last™ will help each individual understand study skills in terms of their own interests and experiences. The book, workbook, and planner contain materials and exercises allowing the student to utilize the Learning Built to Last™ program at any time. There is no better time to get an edge on study skills! 
Click here to learn more about Club Z! Tutoring Services Learning Built to Last™ program helps students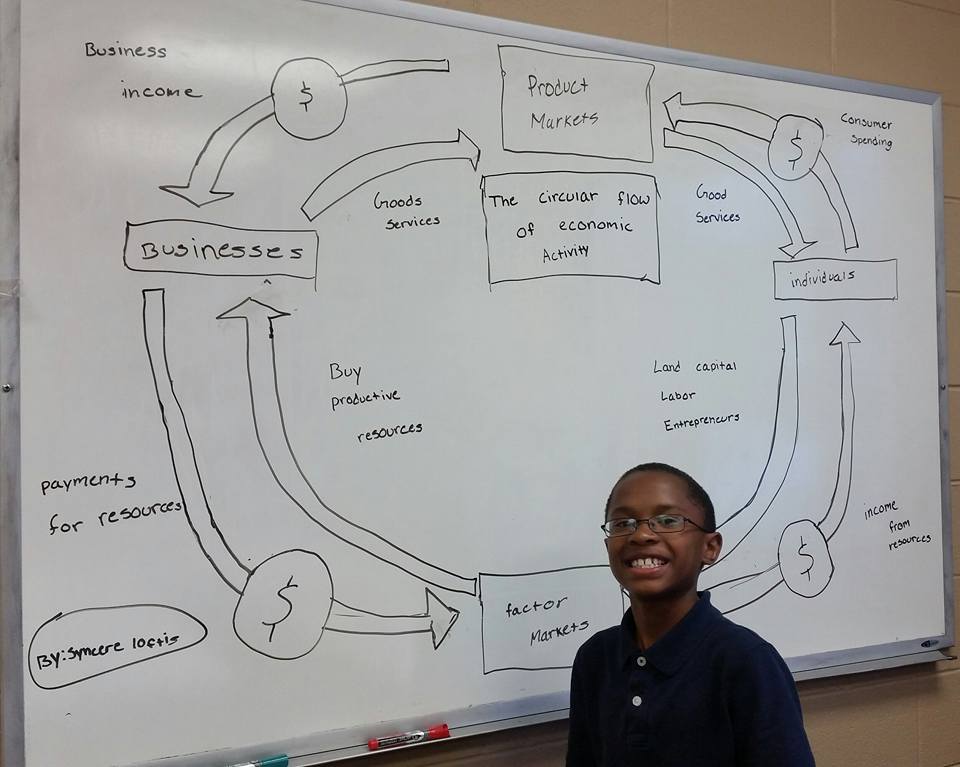 Congrats to scholar-athlete Zach Peterson for earning the 2015 John Lynch Student-Athlete of the Year award ($15,000) scholarship.  Zach was the lead tutor/mentor for our ‪#MathChamps‬ on their outstanding performance at the 1st annual state tournament with the Denver Nuggets! Students from Denver Public Schools, YMCA, Boys & Girls Clubs, and local after-school program providers converged for the first tournament in the city. Our winner from Athletics & Beyond's Stapleton Rec Center set a new record, becoming our first solo tournament winner!
For more information or to register visit Club Z! Tutoring Services at https://clubztutoring.com/aurora/ 
All inquiries contact Narcy Jackson at #303-725-0811 or email This email address is being protected from spambots. You need JavaScript enabled to view it. or stop by and visit us at 4990 Nome Street, Unit C, Denver, CO 80239