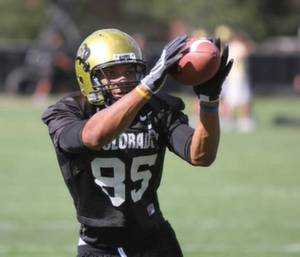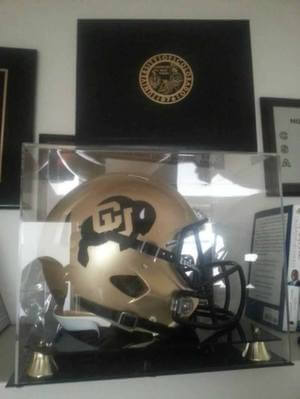 2014 NFL Regional Combine Video
Sport played: Football
Position: Tight end
Height: 6 '4"
Weight: 240
University of Colorado, Class of 2014 English major now working on Masters degree
College major: English
Denver East High school- Principals Honor Roll
Denver East duo says yes to CU
Angels return to limelight
PROFESSIONAL & VOLUNTEER WORK:
Mr. Thornton is a Language Arts teacher in Denver and is working towards earning his masters degree.  His work in the community includes and is not limited to being the Lead Mentor/Head Coach of the Team Colorado All Star traveling club 7v7 football team.  As a recent college graduate Mr. Thornton is able to reach high school student athletes in an unique way that is productive and rewarding.
Leadership is at the core of his life and the University of Colorado is where DaVaughn learned and applied leadership into his life. Attention to detail is a quality he gained from his instructors while playing college football. When it comes to Mr. Thornton's academic tasks he takes them seriously. To take things seriously one must be organized and willing to take on responsibility. His language arts skills, commitment, eagerness and ability to adapt to situations are all skills that have help me through my teaching career.