Class of 2012 Denver East H.S. (GPA 3.5)
ACT score:          24
Athletics:      football (TE) and baseball (pitcher and outfield) varsity 2009, 2010 and 2011.
Standing reach:  100
Weight:               190
Height:                6 "5"
40 time:               4.75 at the University of Colorado Buffalo's football camp 2010
Pro Shuttle:         4.46 
Broad jump:        7-2
Vertical:              23.5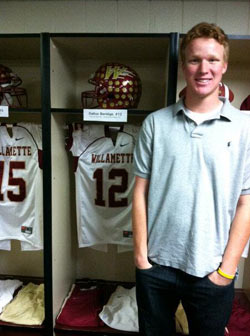 Awards:              Colorado 2010 juniors National Underclassmen Combine MVP TE, 7 on 7 1st place team at the Western Region Top 100 National Underclassmen Combine 2010 in Los Angeles, CA and Honorable mention in baseball as a sophomore and junior.
MAX PRESPS 2011 season statistics
Press:  
Over the past few years the basis of the Denver East offense has been a run game highlighted by talented backs. This season East still boast talented ball carriers in 2013's Shahid Hoover and 2012's Isaiah Hendrix but now the Angels can go to the air due to the big arm of 2013 QB Kadeem Hendrix as well as the talents of receivers Justin Holden and Dalton Berridge. Holden, a big receiver gaining DI attention, is no surprise, but Berridge, a 6-5 tight end with the ability to work from different spots on the field, is a player currently under the radar. In Friday night's win over Eaglecrest Berridge caught four balls for 94 yards and score.
Community Service:
Youth football clinic 2011
Youth football tournament Release the Beast
"Before joining Athletics & Beyond I knew little about the recruiting process and how to become a college athlete. I was not only provided with that information but also learned many other skills. I regularly studied film with fellow team mates and A&B Athletes. We also all where required to clock so many volunteer hours and learned great people and life skills. My season highlights where produced by A&B and sent to multiple universities. I consulted Coach Narcy with writing letters to college coaches in the recruiting process. I had no idea about the NCAA clearing house but after joining not only was informed about it but was also assisted in getting mine. Coach Narcy chaperoned me and other student athletes to California to compete in the National Underclassmen Combine which was very beneficial to me in getting recruited. Joining A&B was the best decision in my high school sports career."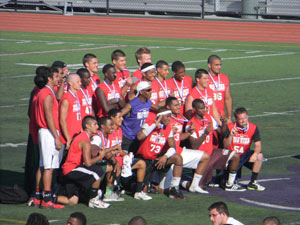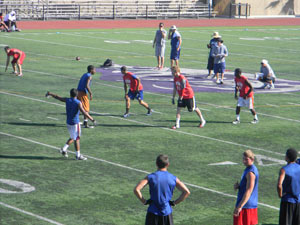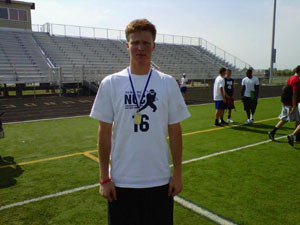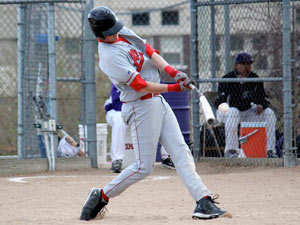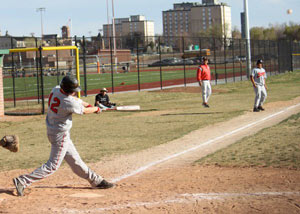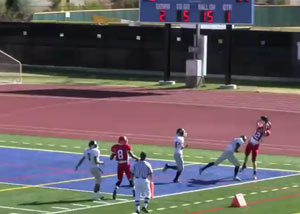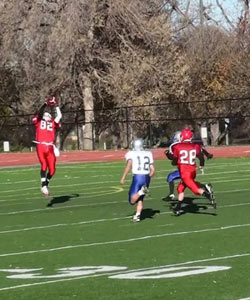 Save