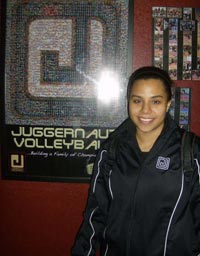 Name: Breanna
High School: Bear Creek High School
Age: 15 Yrs. Old
Height: 5'7
Weight: 150 Pounds
Grade: Freshman
Youth Sports:
Soccer 1996-1997
Gymnastics 1997-1998
Volleyball 1998-2003
Euclid Middle School Sports: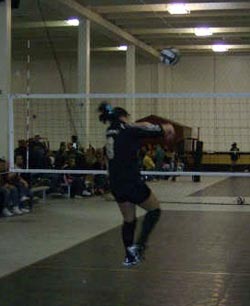 Bear Creek High School Sports:
Freshman Volleyball 2008
Awarded Most Valuable Player (by facility)
Club Sports:
Nationally recognized, Juggernaut Volleyball Organization 2008-Thru June 2009
Within the first month she made Regional 15-2,
Coaches graduated her to Regional 16-1,
Then to Nationals 15-2 for her dominating offensive skills. (Power serves and Power hits).
Voluntary work:
Heritage Christian Fellowship- Feeding the homeless 2000-2002.
Nursing home care- Bear Creek High School 2007
Fund Raising for Heart transplant Recipient- Bear Creek High School 2007