Click here to get on our email list: 2023 season player profile
Team Colorado 7v7 (TCO) is the premier sport-based youth development program for middle & high school football players looking to up their game and test their skills against National Talent during the off-season.  The club was formed in 2012 by Athletics & Beyond to help build the brand of football in Colorado by having a strong competitive off-season development program located at 4990 Nome Street, Unit C, Denver, CO 80249 (NEW schedule January - June 2023). Powered by Under Armour.
Register today at Athletics & Beyond Family Wellness Center Membership includes strength & conditioning, weight training, academic support, Performance Training, NCAA Eligibility Center guidance, career exploration, and mentoring.
Mile High Shootout 2020 registration
Alumni, mentors & coaches; the University of Colorado Buffaloes football Josh Ford, Joshua Spicely, AJ Thompson (CSU-Pueblo graduate), Sports Media personality Justin Adams (CU graduate), Zach Peterson (Colorado School of Mines), River Thompson, CSU Rams class of 2017 Jordon Vaden, CSU-Pueblo Ammon Johnson and Arizona State University graduate Ezekiel Bishop. The program has featured some of the top high school talents in CO and participates in local and national 7v7 tournaments. Consultant NFL veteran Richard Harvey
Athletics & Beyond Student-Athlete show featuring Daveon Hunter (University of Hawaii)
Program Manager/Advisor - Kyle Reese, QB coach AJ Thompson intern coach Isaiah Waiters
NCAA Compliance Paul Jefferson
Defensive coaches Adrian Cook
Motivational speaker NFL Super Bowl 50 Champion Ryan Harris  
 TCO in AZ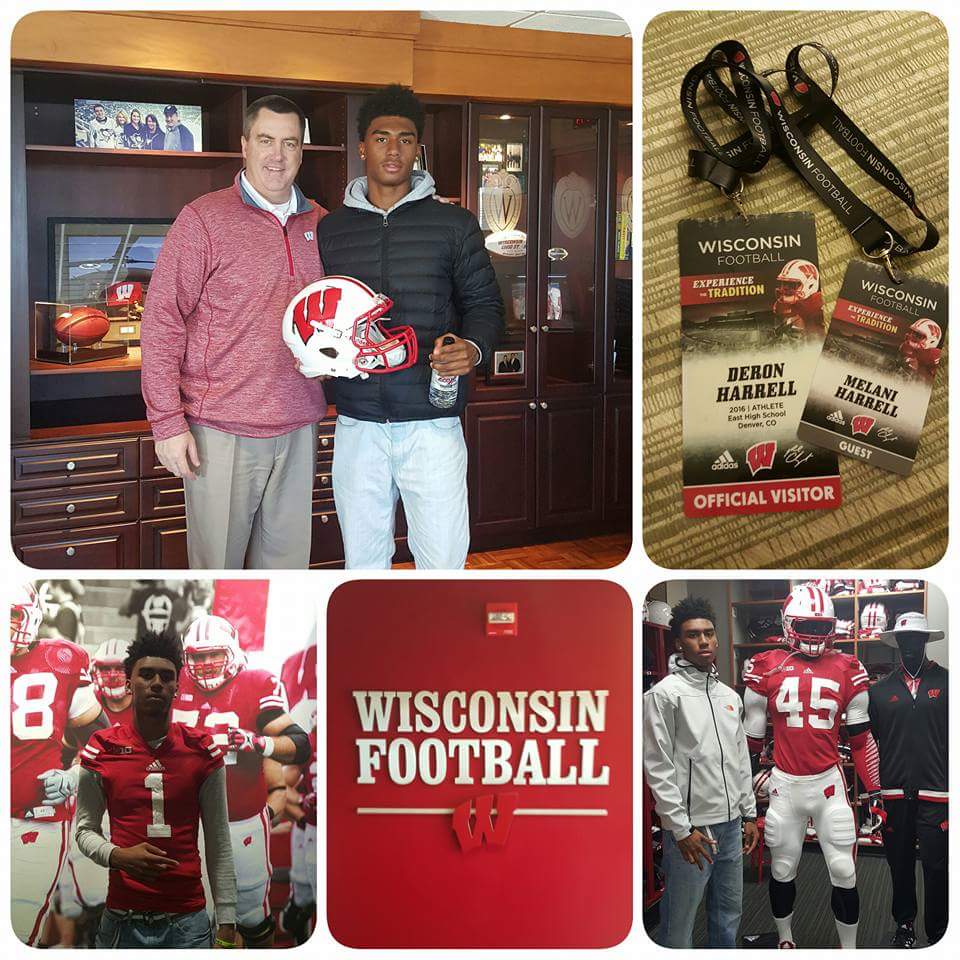 Additional programming such as tutoring (SAT Prep) for Club 7v7 includes Strong Women and Gentlemen (S.W.A.G.), team building, National Collegiate Athletic Association (NCAA) Eligibility Center Workshops, college planning, Free Application for Federal Student Aid (FAFSA) process, anger management, dating, and sexual harassment workshops, among others. Additionally, program members compete at NCAA football clinics throughout the summer in addition to combines. A&B Student-Athletes are expected to contribute to their community through serving learning opportunities such as youth volunteers working at A&B Sports Camps and Life Empowerment Girls Empowerment & Life Beyond Sports Workshops for young men.  Life beyond sports workshops introduces student-athletes to community development, entrepreneurship economic development, financial literacy, and philanthropy to empower themselves and the community.
In addition to specialized athletic accomplishments our academic component has boasted 4 John Lynch Student-Athletes of the Month, 1 John Lynch Student-Athlete of the Year scholarship awardee, DECA awardee, Watkins Award, and 7 National Honors Society members. Our student-athletes have gone on to play college football for the University of Wisconsin- Madison, Arizona State University, University of Colorado, Colorado State University, Harvard, Colorado School of Mines, University of Arizona, University of Oregon, Alcorn State University, and Colorado State University-Pueblo just to name a few schools.  Visit us on our Alumni Scholar-Athlete page to see some of the accomplishments of our scholar-athletes.
Student-athletes are provided the opportunity to go on unofficial visits to various colleges to gain exposure to campus life. Colleges Team Colorado has visited; the University of Miami, Florida State University, University of Florida, University of South Florida, Louisiana State University, Texas A&M, Arizona State University, University of Houston, Prairie View A&M University, Dillard University, University of Nebraska, University of Southern California, Texas Christian University, University of California Los Angeles, University of Northern Colorado, Tulane University, Colorado State University- Ft. Collins, University of Denver, Colorado State University-Pueblo, University of Colorado, University of Los Vegas Nevada, BYU, University of Utah, Georgia State University, Clark Atlanta University, and several more universities throughout the nation.
CBS Channel 4 News story helping student-athletes on and off the field
Orange & Blue 760 (KDSP-AM) Radio with Justin Adams (Team Colorado) listen in at the 18:10 mark   
For more information contact: In-door training facility located at 4990 Nome Street, Unit C, Denver, CO 80239
Program Manager Kyle Reese ph# 303-912-5975 email This email address is being protected from spambots. You need JavaScript enabled to view it. Head Coach Taylor Juniel 720-425-2488 or join our email list