AliJah Jackson; Colorado Technical University- Criminal Justice- Forensic Investigations (3.7 GPA) Class of 2019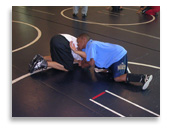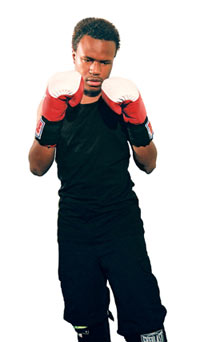 Mr. Jackson is one of the advisers to the Executive Director and a lead mentor in academic and life skills programming. He has been involved in Athletics & Beyond as a participant in wrestling and academic programming. AliJah was one of the original participants and one of the many reasons Athletics & Beyond was formed. The focus of Athletics & Beyond started to address program needs for those students who are not as passionate or interested in sports but still need mentoring in understanding the process needed to be a successful citizen and responsible adult. Twelve years later AliJah is an advocate for programs that address the needs of the whole child.
Advice from NFL stars rings loud and clear at camp Contributed by: Sam Adams on 6/12/2006
By AliJah Jackson
This past Memorial Day weekend NFL players Daniel Graham and LenDale White flew back into Denver to help coach 134 youths at the first annual Athletics and Beyond football clinic held at Montbello High School.
Coaches Herman White Sr. and Herman White Jr., along with Arena Football League player Darcey Levy (Columbus Destroyers) led in drills and helped to facilitate the camp.
Three Montbello High graduates -- University of Wyoming assistant coach Harvey Patton, Las Vegas Mojave High coach Billy Polk and Ollie Williams also helped with the clinic.
Youths from the Arapahoe Youth League, Aurora Youth League, Denver Police Athletic League and a Pop Warner program from Kansas participated in football drills.The highlight of the clinic for participants, parents and coaches was when Graham showed his NFL Super Bowl rings.
Levy showed his Arena Football League championship ring from the 2005 Colorado Crush, and Ollie Williams and Billy Polk put their 1990 national championship rings from the University of Colorado on display.
Torrie Wellington from Under Armour was on hand during the life skills portion of the clinic to talk about her career beyond the playing field and introduced the new line of Under Armour cleats along with some promotional gifts to all of the participants.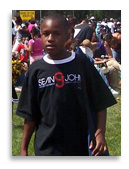 When asked if the goals and objectives of the A&B clinic were accomplished, organizers said yes, that "fundamentals were taught in a structured environment that allowed for interaction with many different coaches -- all with various backgrounds and concepts.We were able to squeeze life skills in along with athletics and that is what our program is all about."
http://denver.yourhub.com/Story.aspx?contentid=94155
Honors and Awards
Denver Youth- 2010 Sprint Community Service Award
United States Achievement Academy "National Minority Leadership Award"
American National Honors
Spottswood AME Zion Church Unsung Heroes &  Heroines Award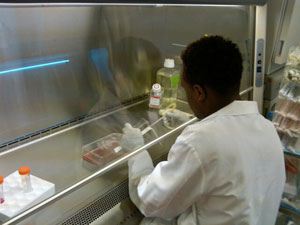 High School Activities
FCCLA (Family, Career and Community Leadership of America)
Spanish Club     
African American Male Leadership Group
OSA (Overland Student Alliance)
Goodwill Summer College Prep Boot Camp at the University of Denver 2008 and 2009.
CABPES (Colorado Association of Black Professional Engineers and Scientist); JETS Program Architect course.
Duo Interpretations Program
Grappler's Edge Muay Thai kickboxing
Community Involvement
Environmental clean up around Overland High School and Utah Park (FCCLA)
2006 and 2007 Keynote speaker for National Grandparents day September 9, 2005 at the Denver Police Department Building, District #2.
Volunteer in special Christmas events for The Hibbert Group to help less fortunate families.
Assisted in setup, cleaning up, and catering for boxing matches at Salvation Army Red Shield
Photographer, graphics designer Administrative support/bookkeeper for Athletics & Beyond.
Chef at the 2002 Colorado Men Who Cook Annual Fundraiser.
Helped assist photograph and film 2003 Colorado Pan African Best Short Film Award/2007 Sundance Short Film "Path Altered"
Assisted in the Cinema Channels monthly top title program 'Dimension X' as a videographer.
Several articles published in the Denver Post, Rocky Mountain News, Denver Weekly News and Green Valley Ranch Community news letter (interviews with NFL, Tight end, Daniel Graham, NFL running back, LenDale White and Under Armour representative for 2007 youth football clinic).